WELCOME TO COUNTRY - PARTIALLY GUIDED E-BIKE CULTURAL TOUR WITH YUIN ABORIGINAL STORYTELLING - Find out more about the spiritual connection to country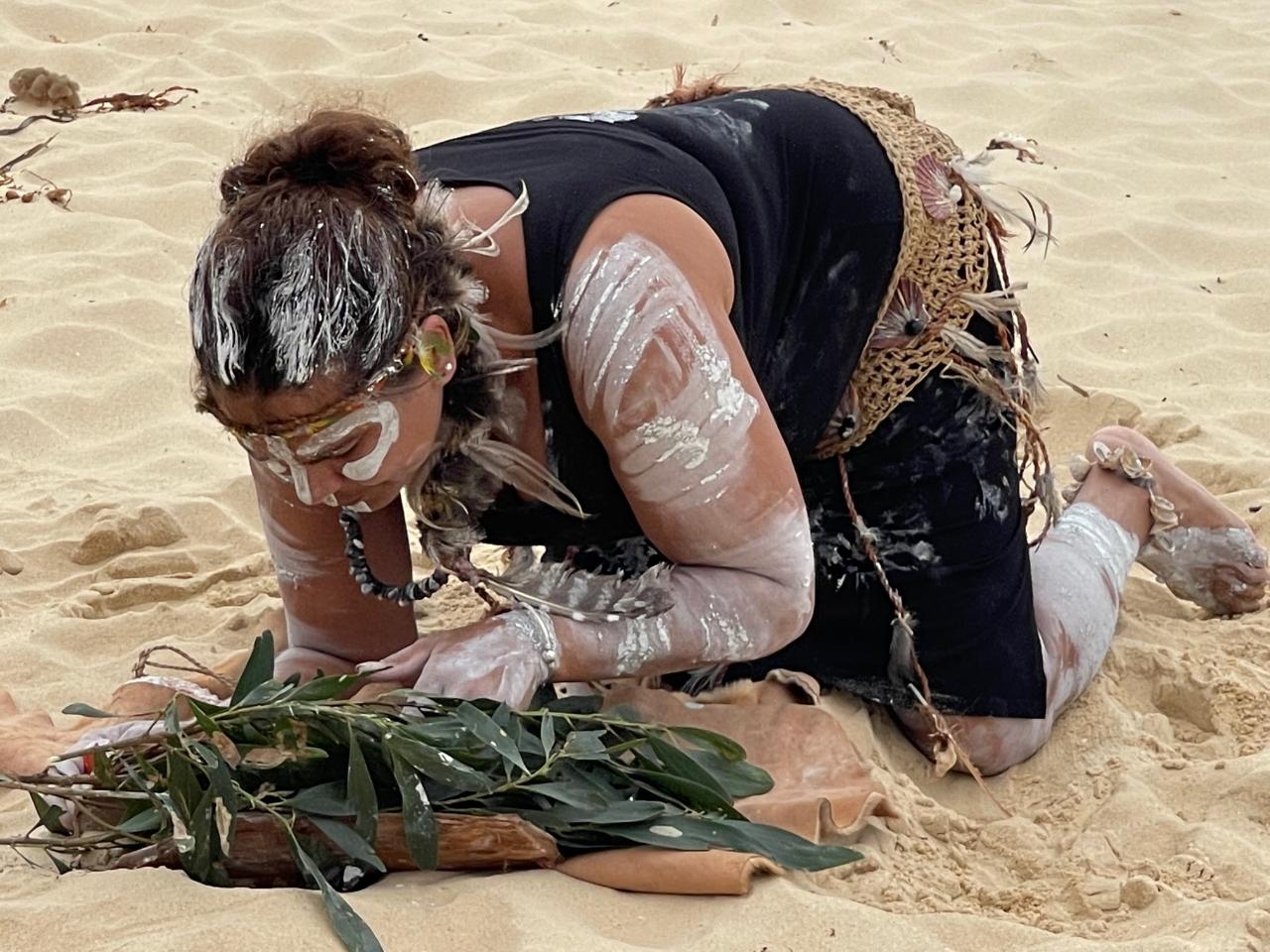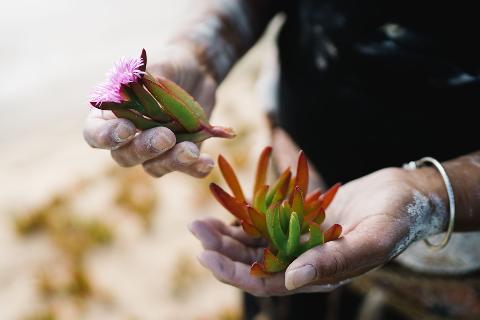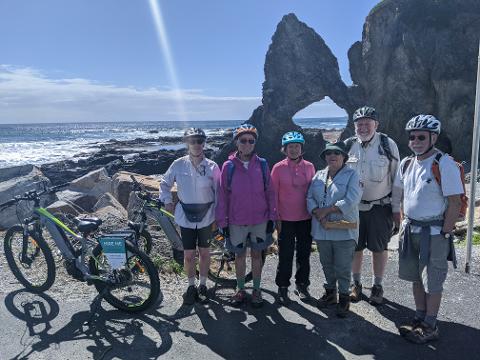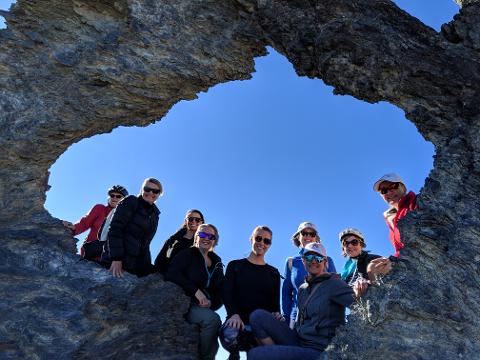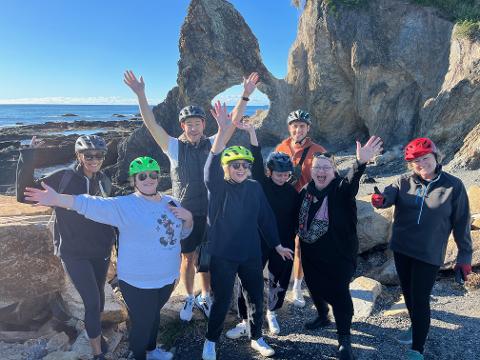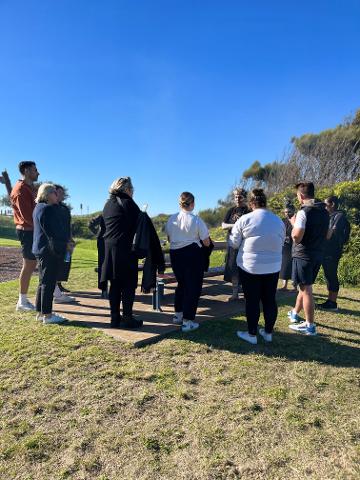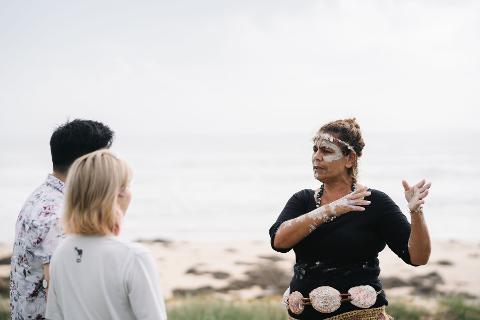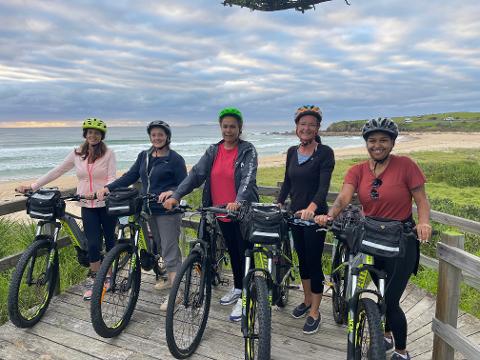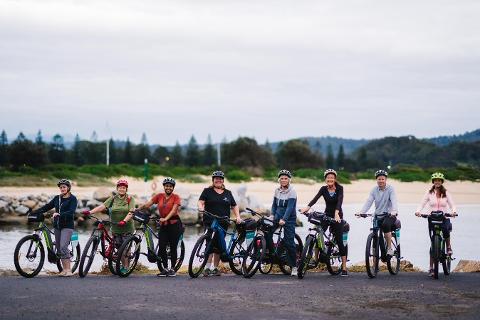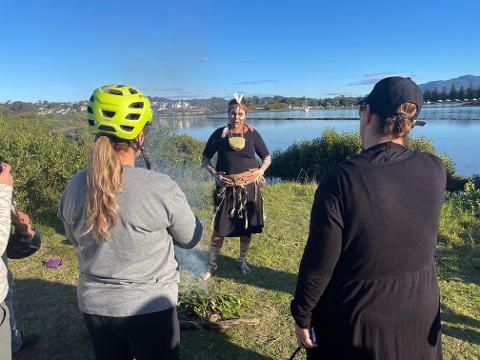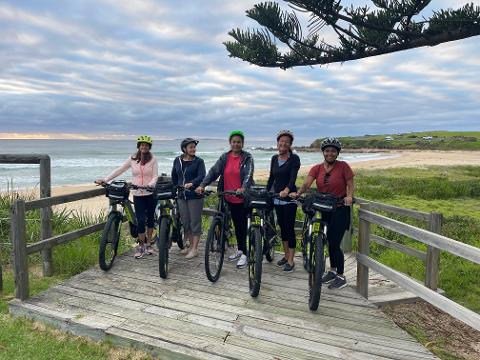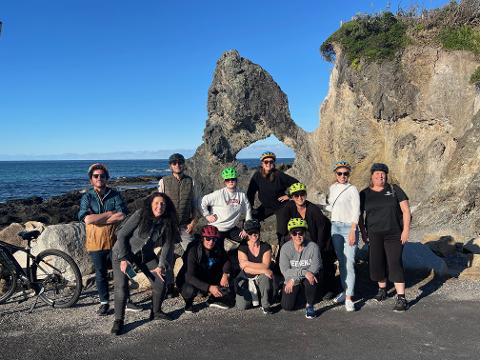 Duration: 4 Hours (approx.)
Location: Narooma, NSW
Product code: SEEBHDT
INCLUSIONS:
WHAT:
4 HOUR E-BIKE HIRE
WELCOME TO COUNTRY AND LOCAL ABORIGINAL ELDER STORYTELLING
WHO: 9 YEARS AND ABOVE DUE TO HEIGHT RESTRICTIONS
HOW LONG: 4 HOURS
WHEN: DEPARTS 7 DAYS PER WEEK, YEAR ROUND.
MINIMUM 2 PAX MAXIMUM 12 PAX
FITNESS LEVEL: BASIC FITNESS LEVEL WITH CYCLING EXPERIENCE ESSENTIAL
INCLUDED: HELMET, BACKPACK, BIKE LOCK, PRE-RIDER BRIEFIING, VEHICLE BACK UP SUPPORT
BRING: CLOSED SHOES, WATER BOTTLE, SUNSCREEN, LIGHT JACKET FOR COOLER WEATHER
The Narooma to Dalmeny Coastal Trail has been inhabited by the local Yuin Nations people dating back many thousands of years due to its abundance of produce and the importance of the spiritual identity of the area. The coast was a place of gathering and ancient middens can be found up and down the South Coast. The area around Narooma and Tilba connects the Yuin people to their spiritual identity including Gulaga the Mother Mountain (Mount Dromedary) and Baranguba (Montague Island) her eldest son. Our local Yuin Nation elder will enthral you with stories as ancient as the trail itself handed down from generation to generation.

The tour starts at our shop and from there your self guided tour takes you to the Bar Rock Lookout. This is where you will stop for 45 minutes to meet with our Yuin Nation Guide. With views to Gulaga and Baranguba from here the Yuin stories are all the more poignant. We cannot emphasise enough how a trip to Narooma and Tilba would not be complete without connecting the Yuin culture to this area of such intense natural beauty and cultural significance. The words spiritual, immersive, authentic and transformational are words that have been used to describe the story telling experience.
From here you say goodbye to the Yuin guide and continue self guided to the Narooma Wharf where you may spot giant sting rays, pelicans, fish and sometimes even seals and continuing along the track to the Narooma Bridge with panoramic views across the Wagonga Inlet to Gulaga Mountain in the distance. Look to see if Gulaga is wearing her white possum skin cloak as the stories portray. From here continue on to the Mill Bay Boardwalk and on to the numerous breathtaking beaches all the way to Mummaga Lake in Dalmeny.
At certain times of year you can spot whales breaching (May to November) or dolphins frolicking in the waves. On the return take the track to Fosters Bay and take in the views over the Wagonga Inlet.
There is no better way to explore the area around Narooma and to re-connect with nature than by e-bike (electric bike). Immerse yourself in nature with minimal impact by simply cycling through it. Our e-bikes can either be ridden like a normal bike with no assist or adjust the assist to give maximum help. You still have to pedal but the assist helps you to get up hills easily allowing you to enjoy the scenery and ride further. We also have padded gel seats for extra comfort. The e-bikes are so much fun.
One of the most popular trails to ride is the spectacular Narooma to Dalmeny Coastal Trail where you may spot seals, whales and other incredible marine life. There are many more trails around the hinterland of Narooma to suit different fitness levels and time available. Did you know there are trails to Central Tilba, Mystery Bay and around the Wagonga Inlet? The e-bikes make these trails so much easier and are an eco friendly way to see the beautiful scenery.
Southbound Escapes promotes the appreciation and respect of our pristine environment integrated with cultural experiences. Travel by E-bike and Mountain bike help to reduce carbon emissions, increase physical activity and give our customers the ability to explore and be immersed within the South Coasts pristine natural environment. We encourage the use of established bike trails and ask our customers to please be aware of leaving a minimal footprint on the environment. Southbound Escapes donates $1 from every bike hire to Dalmeny Boardrider's Association, a community group that run regular surfing competitions, and promote community involvement and ocean safety for local youths. Southbound Escapes also donates $1 per bike hire to the Narooma Mountain Bike Club to help develop the mountain bike trails around Narooma. There is the option to donate further via the extras tab when doing an online booking.
Ask us about our tours. We operate tours that teach culture, story and history from one of the areas most respected Indigenous Yuin Nation Elders. Explore the tours tab on our website to book. Ask us about our self guided e-bike tour to the Tilba Valley Winery, Dromedary Hotel or Big Niles Brewery in Dalmeny where we can come and pick you and the bikes up so that you can enjoy the wine/beer. $1 for every person booked on a tour is donated to the Yuin Pre-School in Wallaga Lake.

See www.southboundescapes.com for more information on our other experiences and accommodation.
For more information on eco tourism visit https://www.ecotourism.org.au/